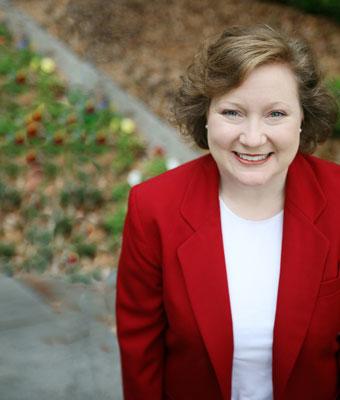 Tammy Moseley Ray launched The Detail Department in 2006 as a consulting firm specializing in corporate event planning and public relations.
Ranging from 3,000 guests to 50, her events have included:
Elaborate swearing-in ceremonies for Congressman Buddy Carter
Georgia Historical Society's gala to celebrate the 275th anniversary of the founding of Georgia and subsequent annual galas
Savannah Area Chamber of Commerce's 200th anniversary gala
Massie Heritage Center's 150th anniversary gala
Memorial Health's 60th anniversary employee appreciation event
Luncheons for former gubernatorial candidate Eric Johnson
Upscale groundbreaking ceremonies for the Effingham Industrial Development Authority
Savannah magazine's Best of Savannah party
Savannah Economic Development Authority VIP event
Art shows for New York City artist Laura Loving
Public relations projects have included:
Annual reports
Book launches
Corporate gift catalogs
Press conferences
Press kits
Press releases
Rack cards
Ribbon cuttings
For more than 20 years, Tammy has fulfilled her passion of planning events. Her six-year tenure as the director of the Tourism Leadership Council, a non-profit association that provides resources to businesses in the Savannah hospitality industry, began when the entity was a year old; she ultimately doubled its membership and raised almost half a million dollars to support its programs. Her background includes serving as the sales and marketing manager for Southeast Fast Food Partners, a franchisee of 24 Hardee's restaurants; directing a career program, handling public relations and organizing fund-raising events for the Coastal Empire Council, Boy Scouts of America, and writing feature stories for the Savannah Morning News.
Tammy graduated from the University of Georgia with a bachelor's degree in journalism and a master's degree in mass communication. She is a past president of the Junior League of Savannah and the Savannah Advertising Federation and has chaired numerous committees for both organizations. A former member of the Savannah Technical College Community Council, she has served on the board of directors for CrimeStoppers, Savannah Downtown Business Association and America's Second Harvest of Coastal Georgia food bank. She has chaired committees for the American Diabetes Association, the Savannah Area Chamber of Commerce and the Savannah Book Festival. Her outstanding service has been recognized by the Savannah Advertising Federation, the Junior League of Savannah and the American Diabetes Association. In addition, she was named a Top 40 Under 40 business professional by the Savannah Business Report & Journal and received an ADDY advertising competition award from the Savannah Advertising Federation.